VH-MDD Piper PA-24-260 Comanche B (c/n 24-4748)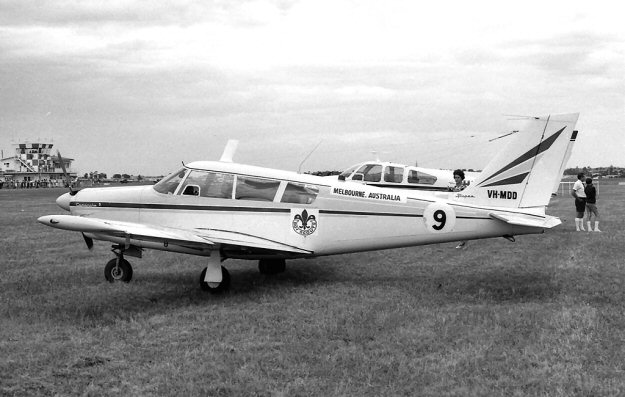 A 1967 built aircraft, VH-MDD was registered to LK and SR Smith of Beaumaris, Victoria,
in February 1969 It had had the test registration N10F when built. . In December 1969
it flew as Race #9 in the London to Sydney Air Race crewed by RP Bennett and GW Howe.
David Carter photographed –MDD at Bankstown, the finish line, on January 4, 1970 The
entrants had been held at Adelaide for a couple of days for the stragglers to catch up for a
spectacular final dash to Sydney via Griffith . The 1976 register gave the owner as Canadian
Aust Constructions, a name now lost to history. –MDD was current in October 2016 to an
owner from Ingham, Queensland.