VH-MBZ Piper PA-30 Twin Comanche B (c/n 30-1062)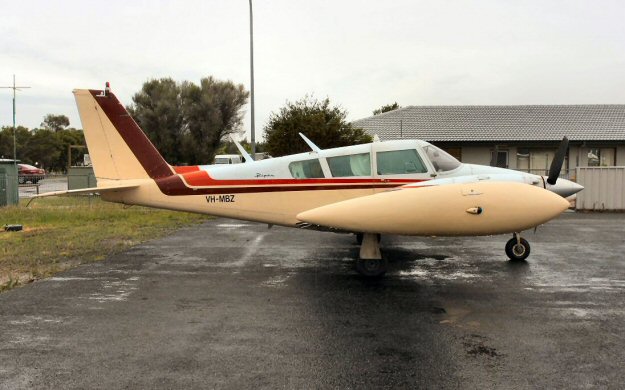 This Twin Comanche was one of the competitors in the 1969 BP sponsored air race from
London to Sydney. David Carter saw it at Bankstown upon its arrival (below), wearing
its then US rego of N7964Y. . It was eventually registered in Australia in February 1970
as VH-MBZ. Ian McDonell took the above photo of it at Cessnock, NSW in November
2008. Taken close up, this shot emphasizes the huge tip tanks on this Twin Comanche,
a bonus no doubt in the epic UK-Oz flight. .