VH-MBW Piper PA-32-260 Cherokee Six (c/n 32-323)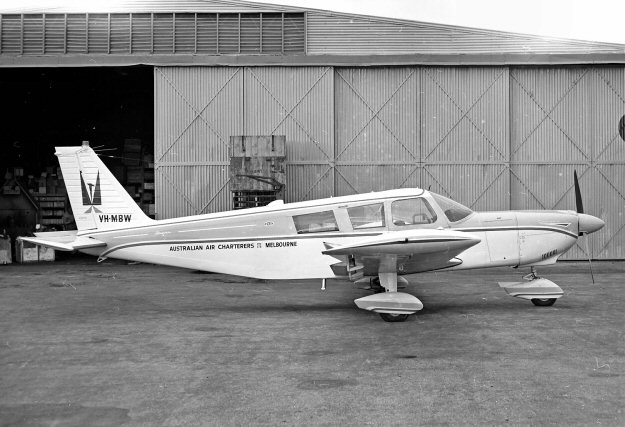 Another Cherokee of the (I always thought) oddly named Australian Air Charterers Pty Ltd of
Melbourne. Photographed at Moorabbin, May 1967. Image via Geoff Goodall. VH-MBW
was first registered in March of that year. Forty-five years on it is still current and still based, I
believe, at Moorabbin.