VH-MBG Victa Airtourer 100 (c/n 117)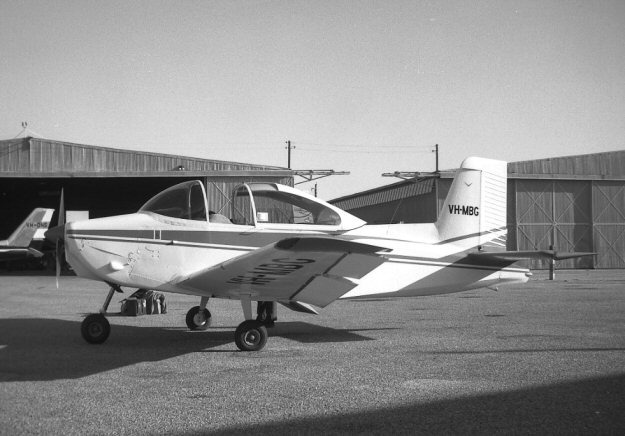 This Airtourer, seen here in this nice shot by Geoff Goodall at Wagga in September of 1965 looks
positively chubby. Maybe it's just the angle, the open cockpit and the fact that some flap is deployed.
It was another Murray Border Flying Club machine. At one stage it was to have gone to New Zea-
land as ZK-CLD, but that transaction did not take place and it remained on the register as VH-MBG,
an identity it still enjoys. It is currently registered to an owner in Sale, Victoria.