VH-MAL (02) Douglas DC-3 (c/n 4423)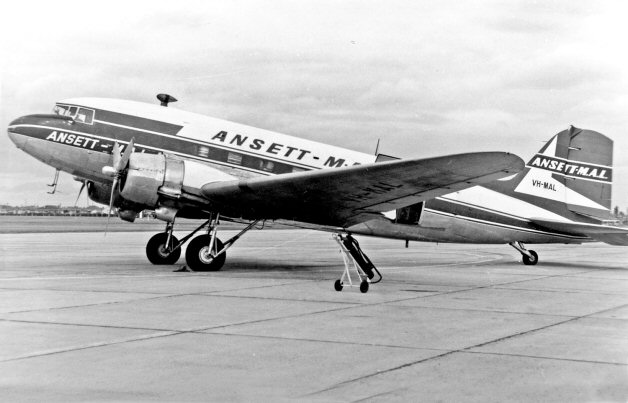 VH-MAL was previously Cathay Pacific's VR-HDB, and was an early C-47-DL serial number
41-18385. It was actually CPAL's first aircraft and was named '

Betsy'.

It was sold to Mandated
Airlines as VH-MAL in August 1955. The photo above is from the Geoff Goodall collection and
shows it in the mid 1960s at an unknown location (Essendon?). In 1983 the old bird was painted
back in to its original Cathay Pacific livery, restored with the rego VH-HDB and today is preserved
at the Kowloon Museum of Science & Technology.