VH-MAC (1) Douglas DC-3CS1C3G (c/n 13587)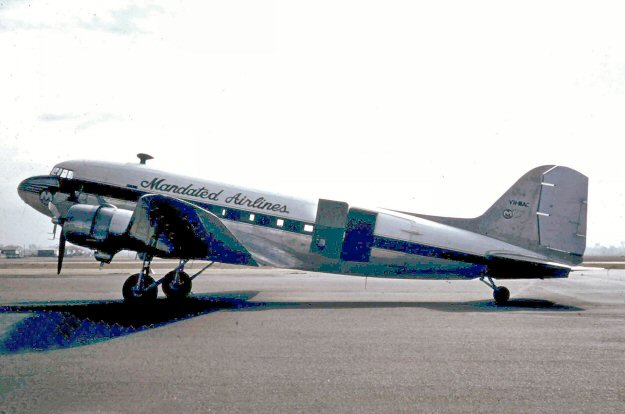 Built as a C-47A-5-DK, this Dakota saw service in the RAF in India as KG720. Civilianized
in 1948 as VH-BFW, it was re-registered VH-MAC in 1951. The above shot was taken at
Eagle Farm, circa 1959 by Peter Reardon. The photo below was at Mascot in 1955 by
Jim Dyson. Photo No 3 is from the Bob Neate collection and shows the aircraft in PNG in
the late 1950s. At the foot of the page is a photo by Robert Blaikie taken at Kaiapit, Papua
New Guinea 29 May 1952 Unbeknown to the pilot, Captain Tom Deegan, the starboard
tire had gone flat while the aircraft was in flight from Port Moresby to Kaiapit. The resultant
drag caused the machine to tip up on its nose.