VH-MAC (2) Cessna 337D Super Skymaster (c/n 337-1146)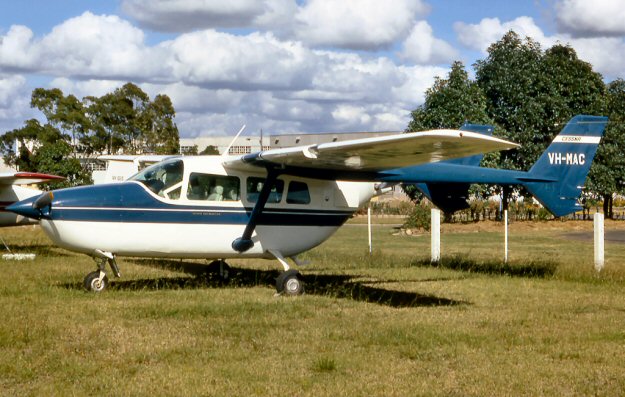 Formerly N86298, VH-MAC was registered in September 1969 to South Australian pastoral
giant Kenmore MacLachlan Pty Ltd, who kept it at Parafield. David Carter saw it at Bankstown
on April 3, 1971. –MAC was still based at Parafield in the mid 1980s and it was with Kenmore
MacLachan until at least 1976. In August 1993, the aircraft was sold to Hibiscus Airways in Fiji
as DQ-FIA. It was withdrawn from use in 2006 at Nausori airport, Suva.