VH-FLD Britten-Norman BN-2A Islander (c/n 158)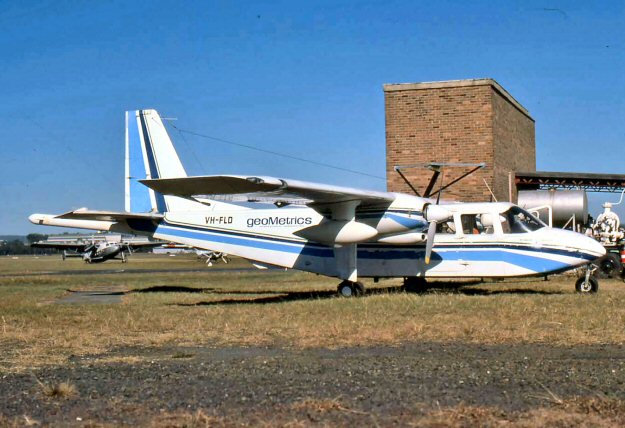 Many (if not all) Britten-Norman Islanders arrived in Australia wearing their UK regos. David
Carter saw G-AXYP at Bankstown in April 1970 just after ti arrived (foot of this page). . It
became VH-FLD and was operated by Geometrics when the shot above by Eric Favelle was
taken also at Bankstown a month later. Note long tail magnetometer boom. By the time Greg
Banfield saw it (below) at the same venue in February 1982, it had received a new paint color
(although in the same scheme) and had received full EG&G Geometrics titling. This company
was the same outfit that operated the (rather secret) 'airline' from Las Vegas to Area 51 in the
Nevada Desert. Today it is known as URS Corporation. VH-FLD meanwhile went to
Milne Bay Air in PNG in 1990 and became P2-MBD.