VH-IDN DHC-2 Beaver 1 (c/n 1544)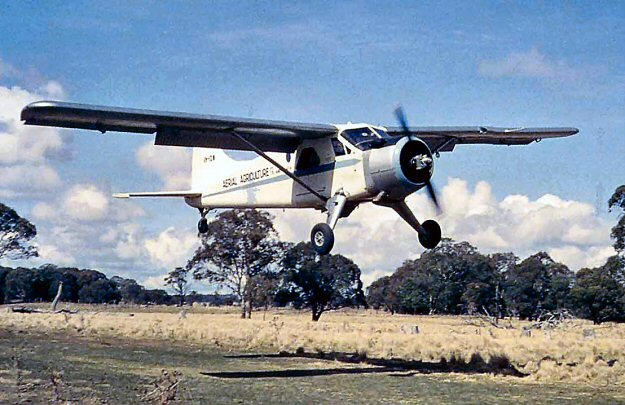 The two evocative shots above and immediately below are from the Ben Dannecker collection
(via Geoff Goodall) of a Beaver hard at work with Aerial Agriculture in the 1960s. At the foot
of the page is a nice shot from the indefatigable Greg Banfield showing -IDN in the later standard
Aerial Ag livery, taken at Bankstown in August 1974. First delivered in 1964, VH-IDN was
later fitted with floats and went to Great Barrier Reef Flying Boats when its agricultural days were
done. It was then sold to Seair in Brisbane and, still on floats, was re-registered VH-AQU in
1990 for Aquatic Airways. It returned to Sydney in 1993 and has been flying out of Rose Bay
ever since for Sydney Harbour Seaplanes and now Sydney Seaplanes Pty Ltd. I wonder how
many tourists now enjoying sightseeing trips in it realize it had a full career as a crop duster in its
previous life?