VH-LFI Cessna 172H Skyhawk (c/n 17255094)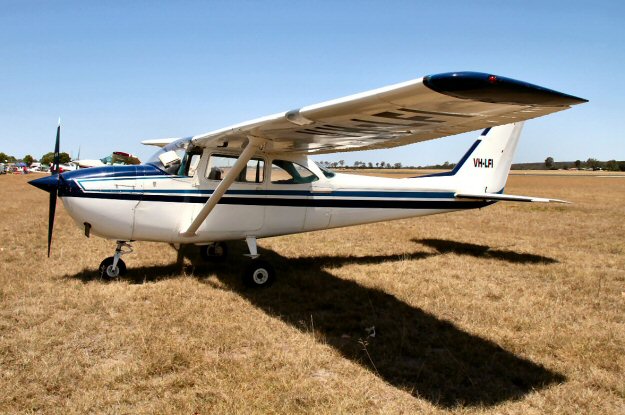 This is one of these aircraft that I waiver about whether I should include them or not. Clearly it was
registered VH-LFI long after my cut-off date of 31 December 1970 for inclusion in this selection of
photos. It was originally the former VH-KWS, imported in late 1966 and was N1699F when ship-
ped out from Wichita. In 1976 it became VH-KGB and in the late 1970s was owned by the Tumut
. Aero Club. In 2009 it was reregistered VH-LFI as a replacement aircraft for the Cessna 172G of
the same registration which was destroyed in a severe storm (180 kmh winds) at Gayndah, Qld on
29 October 2007.