VH-KZK Beech 35-C33 Debonair (c/n CD-985)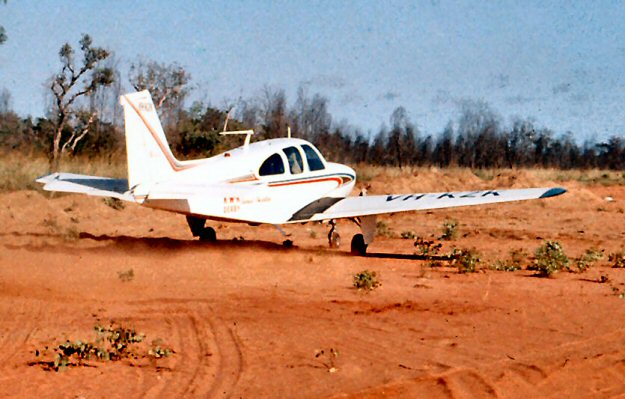 This blurry shot is from the album of Ellis Trautman who worked for the Main Roads Department
in WA in the 1960s. The Debonair was owned, at the time, by KWK Transport Pty Ltd, based
in Derby, WA, and registered to them, new, in February of 1967. Clearly the harsh conditions to
which it was subjected in its early life did not materially affect its ruggedness, since this Debonair
is still current and now registered (2012) to a private owner and based at Camden, NSW.