VH-KZG Percival P.34A Proctor 3 (c/n H.530)



.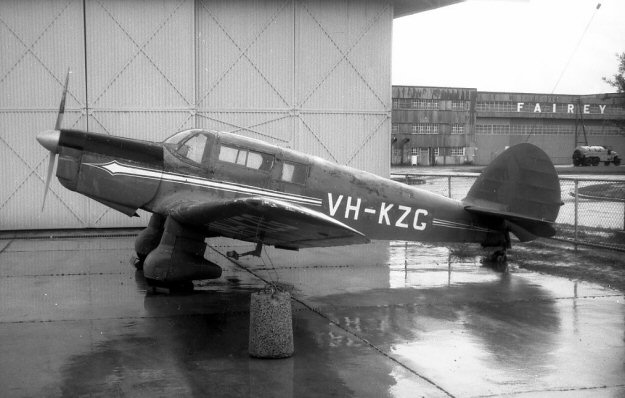 This F.Hills and Son manufactured Proctor was LZ760 with the RAF and was not civilianized
until 1948 becoming G-AKZG. When imported into Australia in January of 1957 it lazily
retained its "last three" becoming VH-KZG. Geoff Goodall took this shot of it at Bankstown
in May of 1963. By that time it had been abandoned and was burned soon afterward.