VH-KYK Cessna 205 (c/nn 205-0207)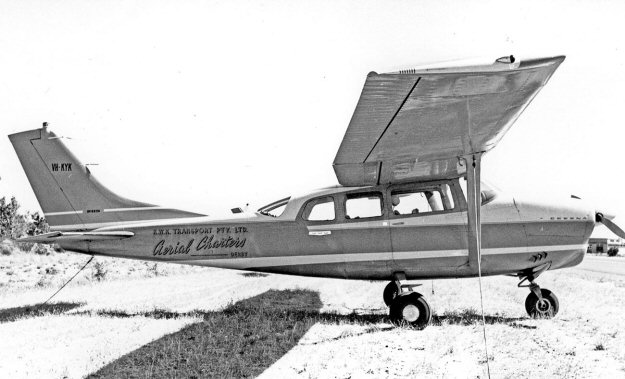 One can almost feel the tremendous heat in this glared--out picture by Merv Prime taken at Perth's
Jandakot Airport in December 1965. VH-KYK was the previous VH-RLN with Mardathuna
Pastoral Coat even more torrid Carnavon, WA. The Cessna was sold to KYK Transport Ltd of
Derby, WA in October 1964. It was wrecked in a crash 150 miles north of Derby on 10 August
1967.