VH-KXF Cessna 150G (c/n 15066535)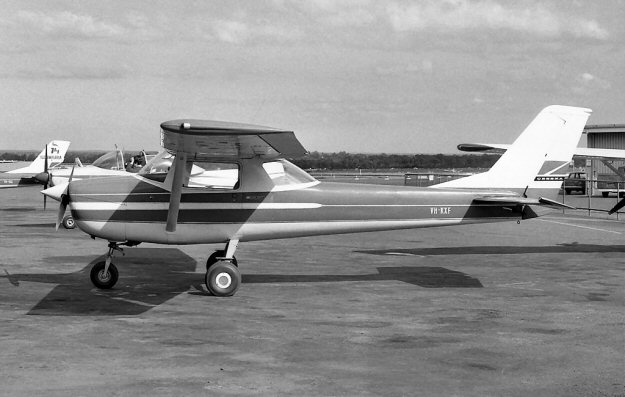 VH-KXF, which was registered in October 1967, was operated by the Illawarra Flying School
at Bankstown. Although it does not carry the Illawarra titling on the tail, its ownership is in no
doubt as seen by the minuscule registration presentation. . David Carter's photograph above
shows it on the Illawarra flightline at Bankstown in 1970. It was still with Illawarra six years
later, although by 1977 had gone to a private owner in Kingston, SA. The most recent (2016)
information on –KXF is that it was current in October 2016, having been purchased by Paddy
Mitrega, of Inverell, whose family owned North West Aviation.