VH-KXE Cessna 150G (c/n 15066527)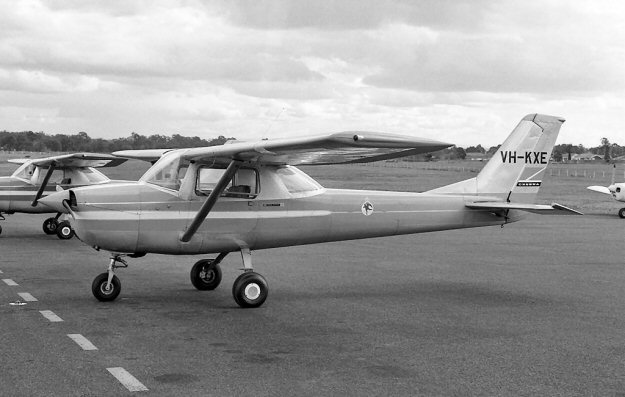 Registered February 1968, VH-KXE was placed with the Royal Aero Club of NSW . David
Carter's 1970 photograph abve shows it at Bankstown with the club logo on the fuselage. By
1976 it was in the West with Airwork Australia at Jandakot . -KXE was still in the West in
September 2016 with an owner from Bindoon, 50 miles north of Perth. A photo uploaded on
the internet earlier in 2016 showed it wingless, tailless and engineless at nearby Northam but with
openings sealed against water entry.