VH-KWT Cessna 172H Skyhawk (c/n 17255095)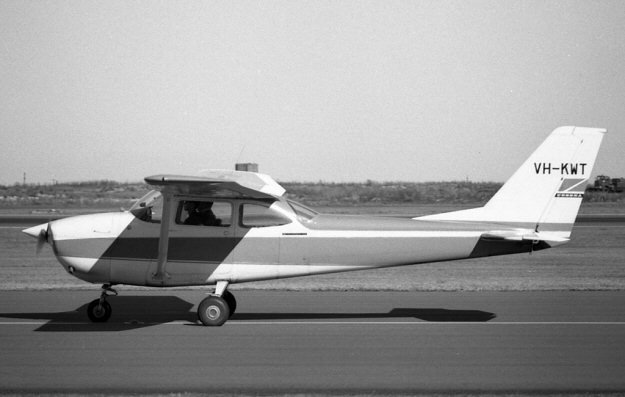 Registered in December 1966, VH-KWT had carried the registration N1700F before being
crated and shipped to Australian Cessna agent Rex Aviation . David Carter snapped it taxying
in a Mascot in 1968. The 1976 register gave the owner as Andado Pastoral Company. 150
miles south-east of Alice Springs. Andado Station was where –KWT was written off when
it crashed on July 11, 1978. It is believed the pilot, who owned Andado, may have suffered
a heart attack as he neared home. His injuries were not so serious as to be life-threatening .
However he died two days later of heart failure at an Alice Springs hospital.