VH-KWN Cessna 172H Skyhawk (c/n 17255089)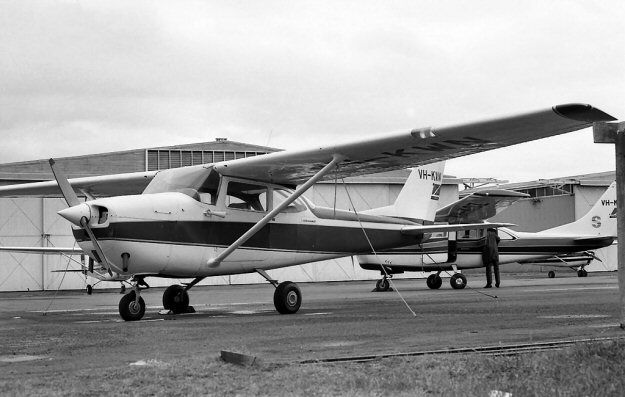 Registered in November 1966, VH-KWN had been N1694F before being shipped to
Australia for sale . David Carter saw it at Moorabbin in December 1969 and it was
from that airport it made its final flight. Owned by Peninsula Air Services, it headed
out over Port Philip Bay on January 5, 1974 with a photographer tasked with shooting
Peninsula's Republic Seabee VH-MJO, which was being used for shark patrols. The
plan was to get a shark in the background. A school of sharks was spotted near Mud
Islands but unable to get both Seabee and sharks in the one picture, the pilot descended
so the photographer could snap the sharks separately. Unfortunately, low and slow
–KWN stalled and fell into the bay. The pilot and photographer were rescued despite
their injuries (and the school of sharks). .