VH-KWK (4) Beech V35 Bonanza (D-8504)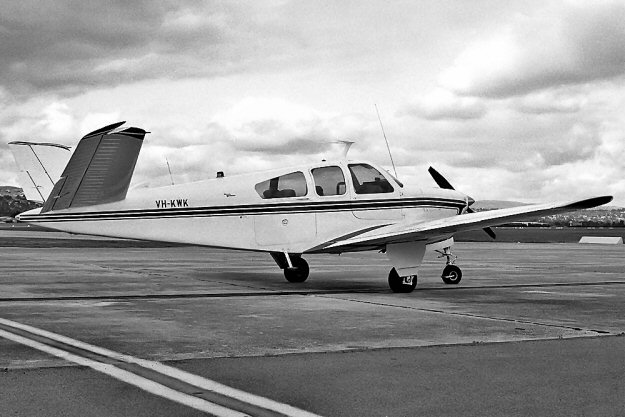 The fourth iteration of the rego -KWK was issued to this Bonanza on 11 September 1967.
It was registered new in August 1967 as VH-DYU, but reregistered when sold to KWK
Transport of Perth. Danny Tanner saw it (above) at Parafield in 1986. In the late 1970s
it was with Melverton Aerial Services and probably based at Moorabbin. Today (Dec-
2016) KWK is owned by Jeday Pty Ltd and based in Ballarat.