VH-KWB Cessna 172H Skyhawk (c/n 17254960)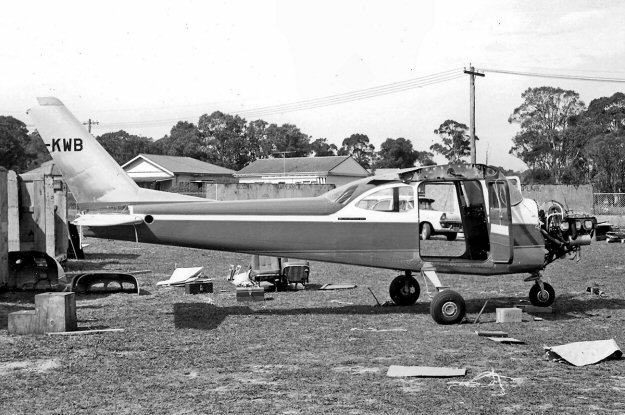 Here's a brand new 172 just out of its crate at Bankstown in late 1966. Photo by Kevin Murphy.
During the boom days of the mid to late 1960s Cessna dealers Rex Aviation leased a second hangar
and used a vacant lot nearby to store their crated new single-engined Cessna imports. As can be .
seen, these were painted up with their Australian registrations at the factory in Wichita (even though
they may have been assigned an N number) . VH-KWB was first registered in November 1966
and is still current, today being privately owned in Victoria.