VH-KVX Cessna 310L (c/n 310L0101)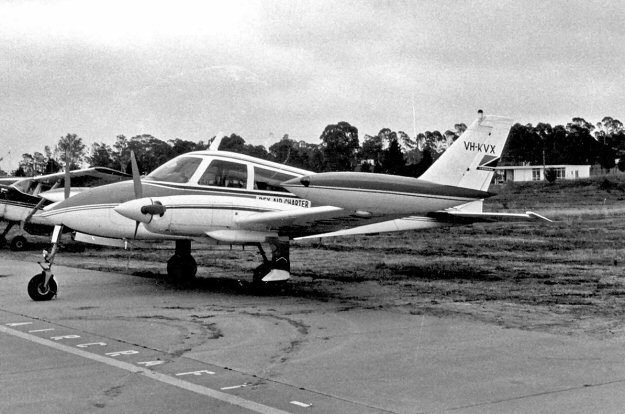 Registered new in April 1967, this 310L was withdrawn from use fourteen years later in April 1981.
A relatively short-lived career considering that a large numbers of its mates are still active in 2016.
When David Eyre's photo above was taken at Bankstown in January 1968 it was with a corporation
based at that airport. .