VH-KVS Cessna 150G (c/n 66538)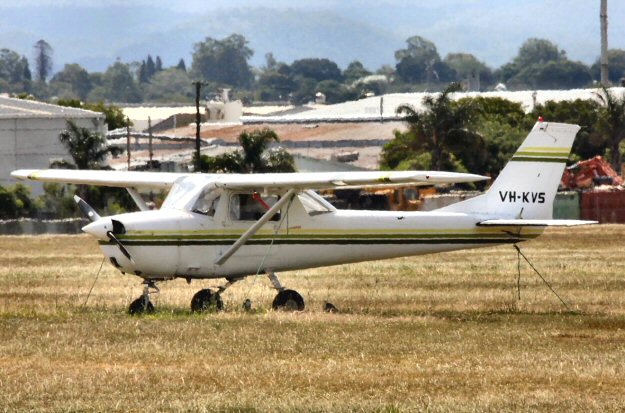 First registered at the end of 1967, this 150 is currently (early 2009) out of registration. Perhaps its
CofA will be renewed, however, at some time in the future. Ian McDonell shot it with his zoom lens
at Archerfield in February 2009. 'Tis a sign of the times that he was threatened with arrest for taking
such photos! (I had a similar situation in Baja California, Mexico some forty years ago - but that was
then, and in Mexico. Today, in Oz? Gimme a break!).