VH-KVQ Cessna 150G (c/n 15066537)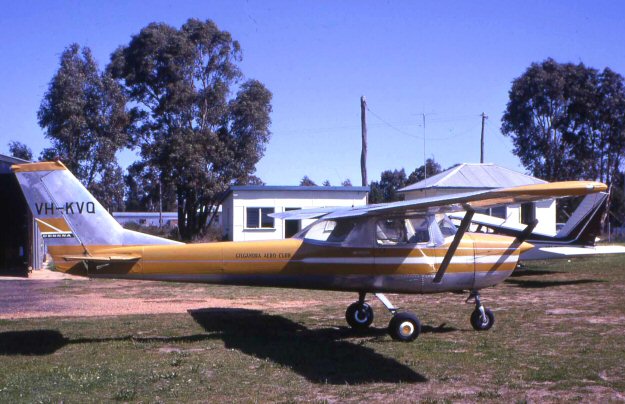 This 150 was owned by the Gilgandra Aero Club when John Wheatley took the above shot,
at that locale,circa 1970. A couple of years later it was sold (fairly locally) to a club in Forbes,
NSW. It is still current, and today is privately owned.