VH-KVN Cessna A188 Agwagon (c/n 188-00180)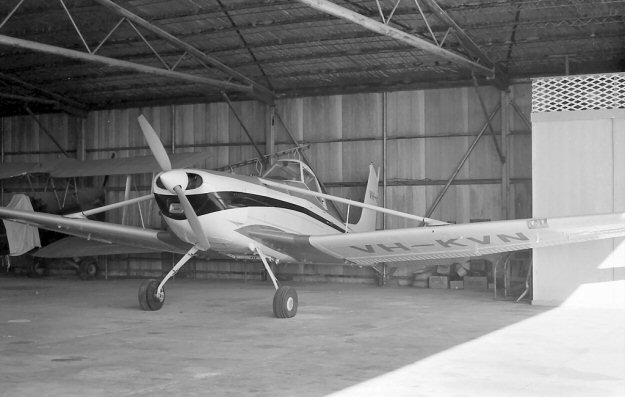 VH-KVN was registered to Masling Aviation at Cootamundra in June 1969 . David Carter found
it parked in a hangar at Albury when he visited in March 1970. On June 8, 1972, –KVN was struck
off the register as destroyed by fire at Cootamundra. This may have been was a case of the paperwork
finally catching up with an 18-month-old reality . Masling Aviation suffered a hangar fire on December
5, 1970 that destroyed C172K VH-DZX, FR172E VH-REJ, C310J VH-RLY and an unidentified
Agwagon. The odds are that this Agwagon was VH-KVN because no other is listed as being lost
in a fire at Cootamundra. Can someone produce a picture of –KVN after the 1970 blaze?