VH-KVC Cessna A188 Agwagon (c/n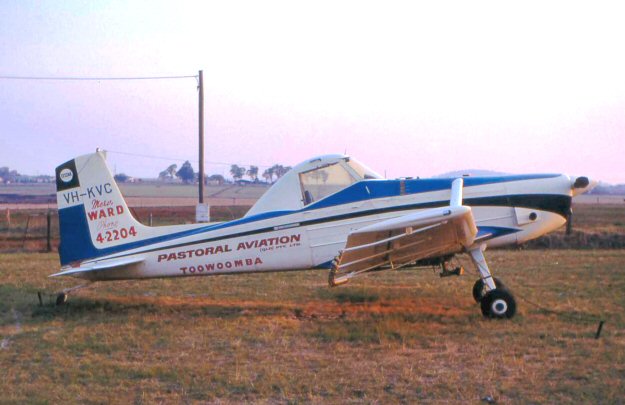 Nice dusk shot (lightened up a bit) of a working Agwagon taken by John Wheatley at Toowoomba
in 1971 . The aircraft was owned by Merv Ward's Pastoral Aviation. Unfortunately, shortly after
this photo was taken, (on 22 July 1971) the aircraft suffered a complete power failure during a spray
run near Toowoomba.. The pilot attempted to land in a small paddock, but the left main wheel was
torn off by a small embankment, whereupon the aircraft continued to fly for a further 192 feet, before
finally landing on the right wheel only, resulting in a ground loop. The aircraft then caught fire and was
totaled.