VH-KUV Cessna 150G (c/n 15066363)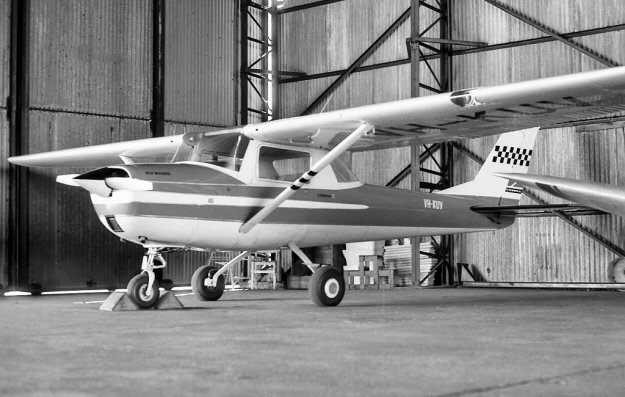 VH-KUV was registered in November 1967. David Carter saw it in a hangar at Coffs Harbour
in June 1970 sporting checkerboard tail markings. The 1976 register showed the owner as Bob
Palmer, a Kempsey pharmacist, who remained an active pilot 40 years later as the owner of
Cessna 182S VH-KVD. In October 2016, –KUV was with a Brisbane owner, coincidently
with the surname Palmer.