VH-KUT Cessna 150G (c/n 66340)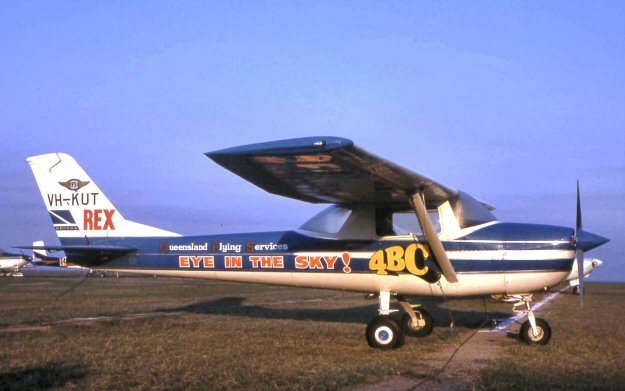 VH-KUT was one of a slug of 150s imported in 1967. In fact, 80% of the VH-KUs were 150s.
This Queensland Flying Service registered machine was used in support of traffic and shark reporting
duties by radio station 4BC in Brisbane,. John Wheatley's shot above was taken at a rally at Archer-
field in the early 1970s. This 150 is no longer current.