VH-KUK Cessna 150G (c/n 65853)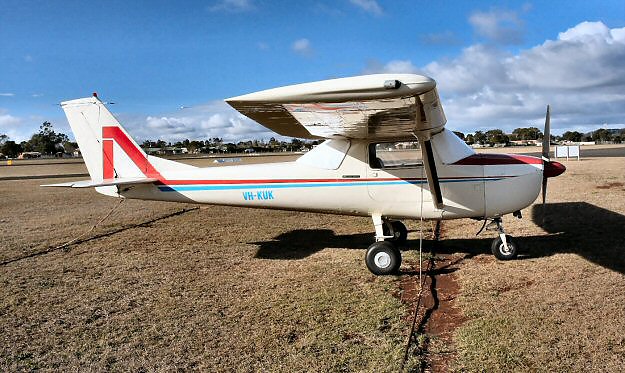 Without appearing to be offensive to the owner, both photographer Ian McDonnell (who took this
shot at Toowoomba in July 2009) and myself think this paint scheme is pretty 'orrible, to put it mildly.
But, as they say, "to each his own". First registered in May 1967.