VH-KUJ Cessna 150G (c/n 65852)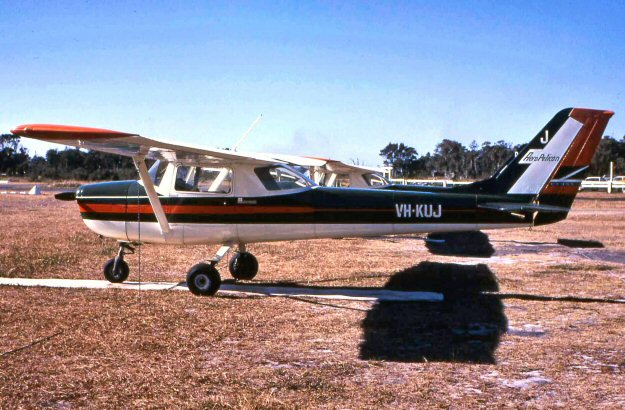 I suspect this 150 was part of the AeroPelican flight school operation, rather than their commuter
division. Photo by John Wheatley, probably at Belmont. . i.e. I doubt fare paying passengers
were asked to squeeze into the right hand seat for a commuter ride in the 150, no matter how
strapped the airline may have been for equipment at the time. Nevertheless, the machine was
registered to Aeropelican Intercity Commuter Service (Pty) Ltd of Belmont, NSW at the time.
First registered in may 1967, -KUJ is still current and registered to a private owner in Pambula,
NSW. Based at Merimbula?