VH-KUA Cessna 150G (c/n 15065305)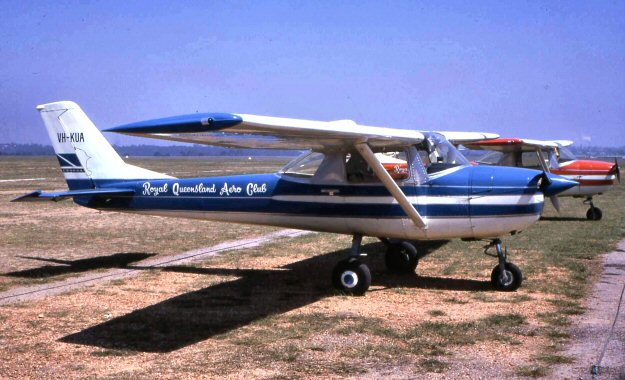 The RQAC did not re-register all their aircraft into the VH-RQ series. In fact, they left the
Cessna 150s in the original Cessna paint schemes, as evidenced in the red one behind -KUA
seen in this shot by John Wheatley. No locale given, but not Archerfield, I suspect. This'
150 is no longer current. Interestingly, the VH-KU were all Cessnas. Most of them 150Gs,
but with some 172s and 182s and even a 337 thrown in.