VH-KRX Cessna 310K (c/n 310K0128)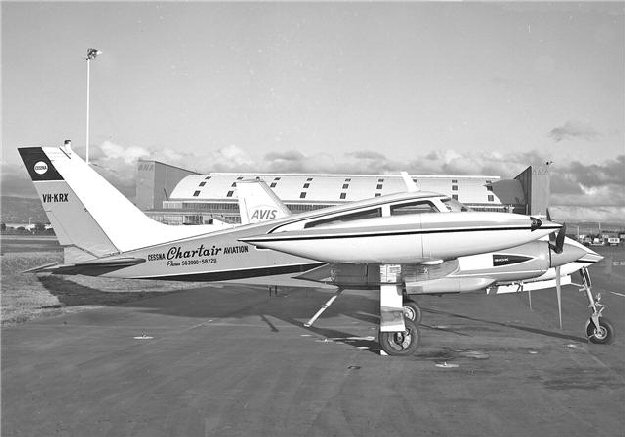 Here's the first VH-KRX at Adelaide Airport in May 1967 whilst with local company Chartair
Aviation. The following month it was re-registered VH-PSB in Chartair's preferred VH-PS
series and in June 1969 the company was taken over by South Australia and Territory Air Services
- SAATAS. Photo from the Geoff Goodall collection.