VH-KRV Cessna 182K Skylane (c/n 58306)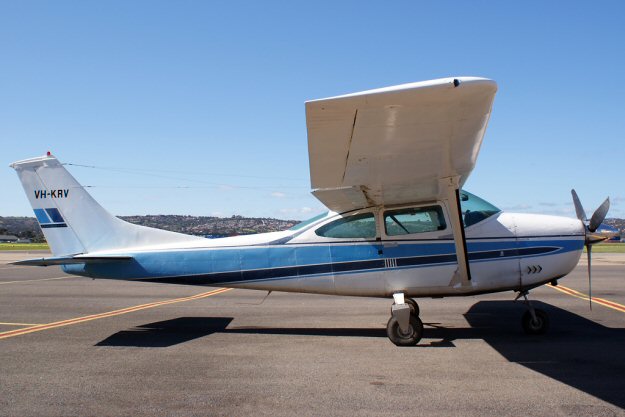 Nice contemporary shot (August, 2008) by Phil Vabre of a 1967 Skylane which is now obviously
used for sky diving (note perch on starboard undercarriage leg). Registered to an owner in Mel-
bourne, this shot was taken at Adelaide's Parafield Airport, where the craft is evidently employed
for its parachuting duties. Fist registered new in November 1967 it had been allotted the US rego
N2606R and may have come into Australia wearing this 'tail number'.