VH-KRG Swearingen SA-26AT Merlin IIB (c/n T26-143)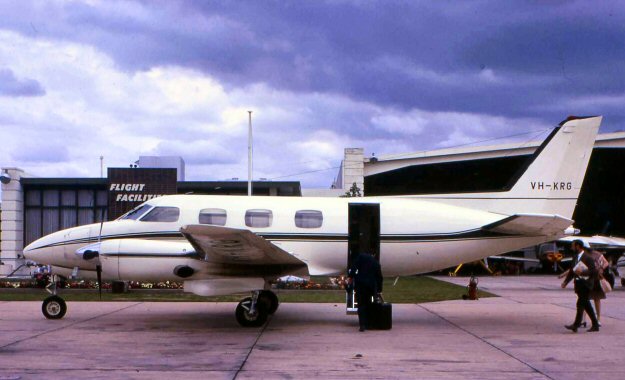 Here's a sleek Merlin seen in this photo by John Wheatley (Essendon?) The Commonwealth
Department of Transport operated a number of them, and several executive samples of this, and
the later Merlin III, appeared on the Australian register. Ex N4266X, this aircraft did not appear
to have been operated in Australia for long, returning to the US as N312JC. Following that it had
many different identities winding up in Argentina as LV-RZB. As such it was wfu in 1991.