VH-KRE Cessna 182K Skylane (c/n 18257872)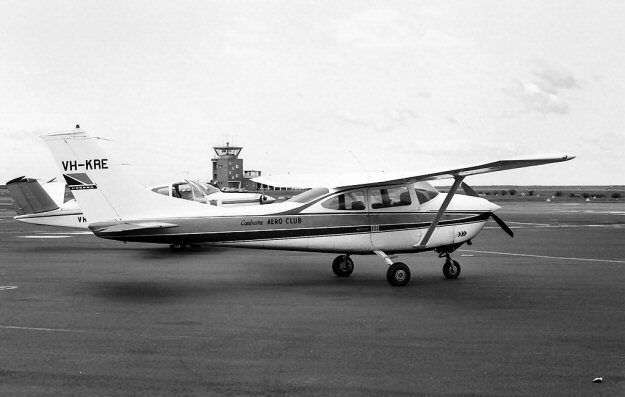 Registered in May 1967, VH-KRE has been N2672Q before being shipped to Australia for
sale by Cessna agent Rex Aviation. When David Carter photographed it at Mascot in 1969
it was with the Canberra Aero Club and was still with the club when it competed in the
London-Sydney air race as the end of that year. It was Race #41. –KRE was in the
news in September 1974 when it was the jump ship for a parachutist who fell to his death
at Wilton, the skydiving centre south-west of Sydney. The 1976 register showed the owner
as Hawker de Havilland, presumably after being traded on another aircraft. Still current in
October 2016, –KRE was owned by a farmer near Kilmore, north of Melbourne.