VH-KRD Cessna 185B Skywagon (c/n 185-0576)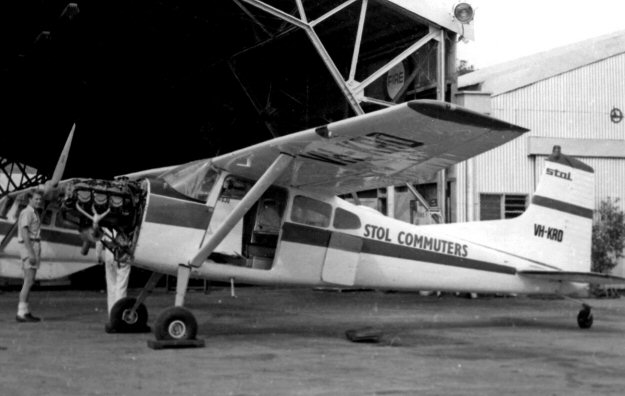 This shot, by Alan Bovelt, was taken at Port Moresby in 1966/ VH-KRD was registered new in
September 1963 to King Ranch Pastoral Company, a subsidiary of the big Texas ranching company,
which purchased a number of Australian properties. It was sold to STOL Air Services* at Port
Moresby in November 1965, later to STOL Commuters, then Territory Airlines, changing to P2-KRD
in May 1974.
* I always thought STOL was a bit of a misnomer for this New Guinea outfit inasmuch as they did not
employ Short Take Off and Landing machines - at least not in the sense that, say, the Pilatus Porter
or DHC-2 Beaver were. STOL's fleet comprised mainly of Cessnas (310, 336, 185 and 180s) plus
the odd Piper Aztec.