VH-KQF Cessna A188/A1 Agwagon (c/n 166-0272)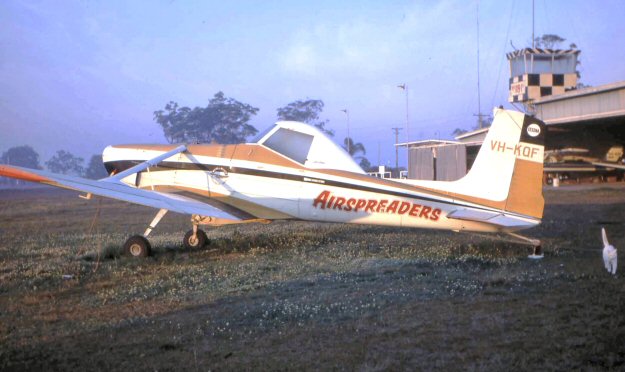 VH-KQF was first registered on 23 January 1969 to K.P.Wilson of Taree, where this shot, by John
Wheatley was taken, circa 1970. Wilson traded as Airspreaders, and -KQF was with them until
1 November 1973 when it was destroyed in a crash near Comboyne NSW. The Agwagon was
spreading when it struck a tree, crashed and burned, the pilot sustaining serious injuries.