VH-KQB Cessna A188 Agwagon (c/n 188-0244)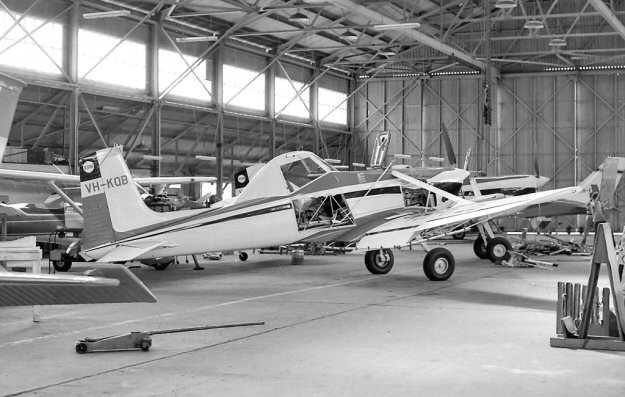 <> When David Carter photographed VH-KQB at Bankstown, it was still being assembled by
Rex Aviation. It was registered to Grasslands Aviation of Albury in February 1970.
In December 1971 it was redesignated a A188/A1 after being modified to permit a second
person to be squeezed into the cockpit . This was a common modification in Australia not
only for Agwagons, but other types of agricultural aircraft as well. -KQB was based at
Gunnedah in the mid 1970s and operating in Victoria when its undercarriage collapsed on
take-off from an ag strip at Elmore on November 11, 1987. The power of resurrection for
crop dusters is legendry and –KQB was back working when it struck a power line while
spreading at Mindarie, South Australia on May 31, 1997. The pilot landed safely but
–KQB was badly damaged. Again it took the skies and in July 2000 was reregistered
VH-ZJJ with Dalby Air Maintenance on the Darling Downs . In August 2016, it was based
at Tyabb with Skysurfers and used for skywriting.