VH-KPV Cessna 150G (c/n 15066323)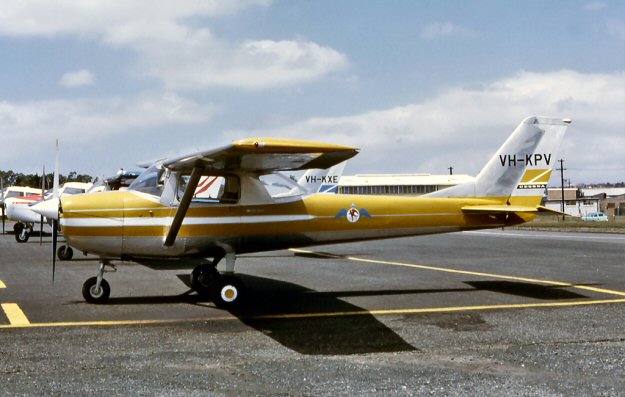 The Royal Aero Club of NSW registered VH-KPV in February 1968. It was still with the club
when David Carter photographed it at Bankstown on November 14, 1970 . Not long after it was
disposed of and found its way to a owner in Melbourne's outer north-eastern suburbs near the
airstrips of Lilydale and Coldstream . In November 2014 it was reregistered VH-SCD for a
Sydney pilot, who still owned it in October 2016.