VH-KPO Cessna 150G (c/n 15066273)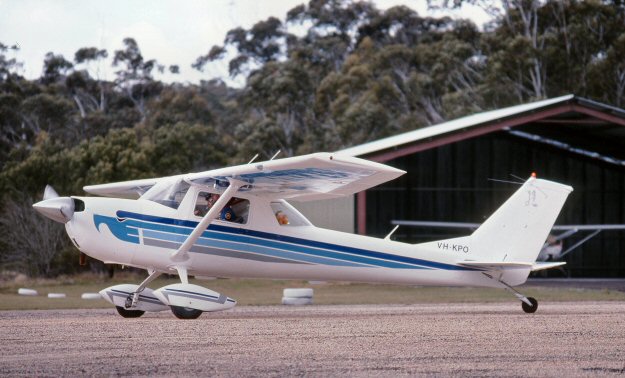 I am told it is quite expensive to do this....i.e. convert a tricycle gear to a tail dragger. Why not buy
a Citabria in the first place? Anyway, this photo was taken by Greg Banfield at Mittagong, NSW
in September 1990. First registered in June 1967, it is now registered to a private owner in Tas-
mania. Still, presumably, in this configuration. At one time, in the mid-1970s it was owned by the
Australian Boy Scouts Association.