VH-KPJ Cessna 150G (c/n 15065763)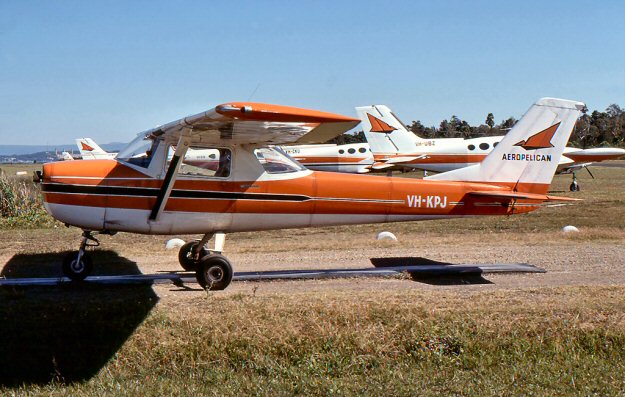 Aeropelican, of Belmont, south of Newcastle, had VH-KPG on its flight line when David Carter
visited the airstrip in May 1976. The 140 had been first registered back in May 1967. In Nov
2004 –KPG was flipped on its back during a storm at Archerfield. Despite its age, the owner
set to work almost immediately on a rebuilt including a new fin to replace the one crushed when
it overturned. The aircraft was current in October 2016 and based at West Wyalong, NSW.