VH-KPD Cessna 150G (c/n 15065598)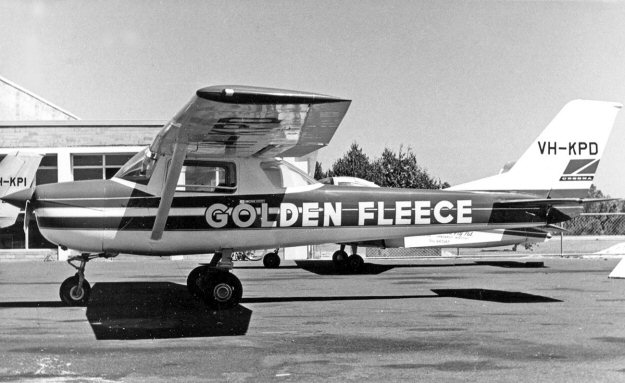 The 150G was the first with the wider cabin (had obesity set in that early in the US?) This example
is seen here when brand new at Jandakot, Perth in 1967 in this shot by Merv Prime. 'Golden Fleece'
was a very popular motor spirit in Australia from 1920 to 1981, marketed by H.C. Sleigh and Co.
Just why this 150 was advertising it is unknown. In the event -KPD is still active and is currently
privately owned, and back in NSW.
.