VH-KPB Beech G-50 Twin Bonanza (c/n GH-114)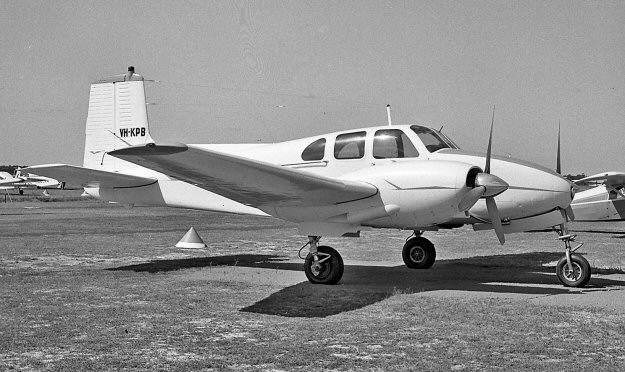 When this Twin Bonanza was imported from the US im 1966 (it was formerly N6011) it suffered
from the then current malady of displaying the tail identification in tiny numbers/letters. Clearly
when it arrived in Australia as Kevron Photographics' second aircraft the US rego was merely
painted over and VH-KPB applied in the same minuscule font. See the photo below by Newell
Bell (via John Hopton) taken at Essendon in November 1966 to see what I mean. By the time
Geoff Goodall took the above shot at Perth's Jandakot Airport in February 1970, it was sporting
a more readable fin identity. Kevron later traded it for a Beech B60 Duke which was then given
the -KPB identity.