VH-KON Cessna 182K (c/n 18257850)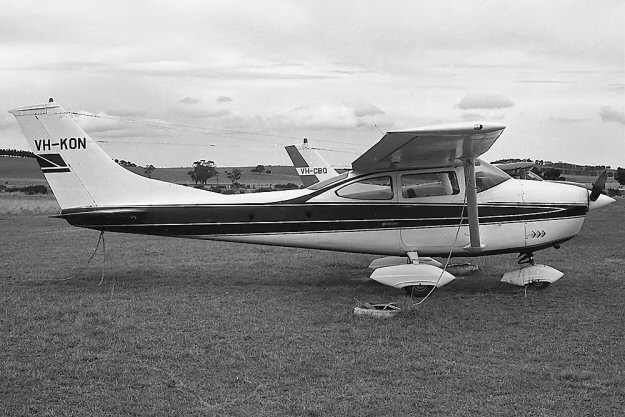 The 'K' model 182 was built in 1967, this one being first registered in Australia in 1968. It was
registered N2650Q when it came out of the box at Bankstown. The above shot (unknown locale,
although possibly Nhill, Victoria) was taken by David Tanner (seen above courtesy of the Danny
Tanner collection). Today it is owned by Pay's Air Service of Scone, NSW.