VH-KOC Cessna 150H (c/n 15067800)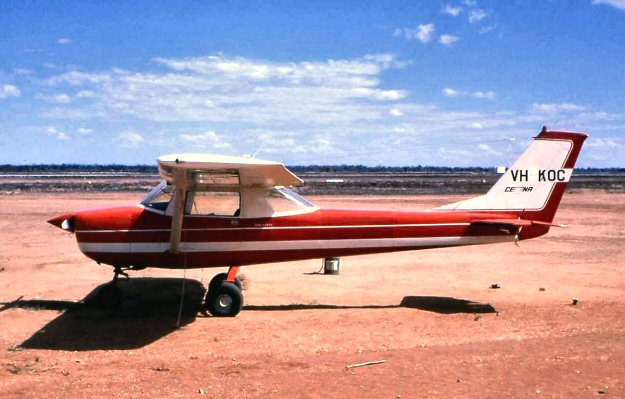 <> VH-KOC was registered to Cessna dealers Rossair at Parafield, in May 1969. Quite a few
150Hs came on the register to Rex and its affiliated dealers that month. This one was sold to
>Andado Pastoral Co in the Northern Teritory. John Wheatley saw it (above) at Alice Springs in
1971. VH-KOC was wrecked on 2 July 1974 at New Crown Station, near Finke NT. While
being hand-started, it moved forward and struck a parked vehicle.