VH-KNE Beech 95-D55 Baron (c/n TE-565)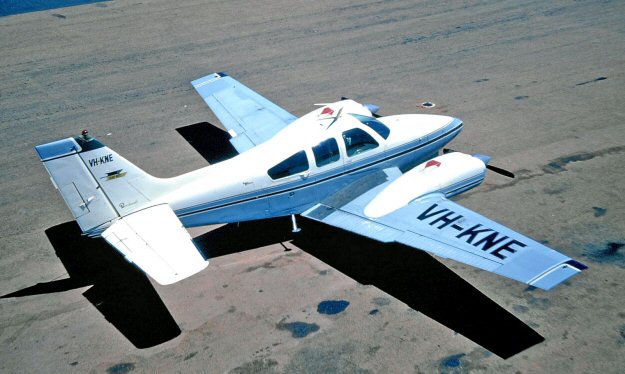 Photographed by the pilot in command at the time, Ben Dannecker, this Baron was at Port Hedland,
WA in 1971 whilst the aircraft was operated by Trans West Air Charter. Originally registered in
July 1968 to Noeska Aviation of

N

orseman,

E

sperance and

K

algoorlie, the company asked DCA
for a rego with the initials of these three towns. Even though -NEK would have been available they
got -KNE instead! Anyway, the following year Noeska was taken over by the rapidly expanding
Trans West Air Charter of Perth. After many years of hard work with Trans West in the Pilbara iron
ore region of WA it was sold off and met its end in an accident at Nugadong, WA on 9 May 1975.