VH-KNC Cessna 205 (c/n 205-0144)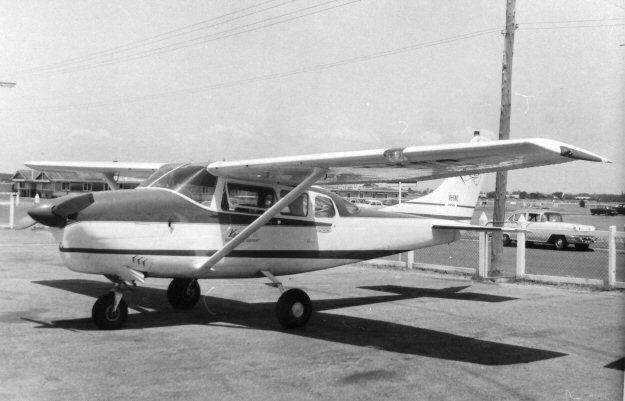 The model 205 was basically a 210C with fixed undercarriage. Itis listed on the register as a
210-5, the offical Cessna identity. In 1963 it was de rigueur to have a tiny rego on the rudder.
I have enlarged John Bland' shot above to show this below. The titling on the fuselage read
read 'Kenair Pty ltd - Bairnsdale Aiport', and aircraft was registered to the Kenworthy family
and had a nice red and white finish. It subsequently had several bouts of being 'off the register',
although is still current today and owned by Middlebrook Air Services of Gunnedah, NSW.