VH-KNA Republic RC-3 Seabee (c/n 668)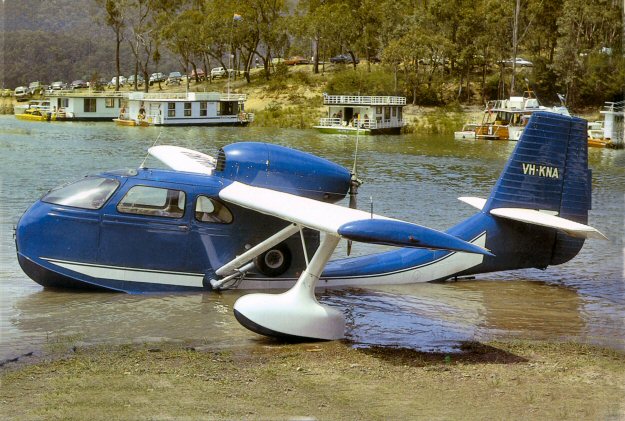 The above image is from the late (and great) Mike Madden's collection, and was taken at Lake
Eildon, Victoria in November 1979. John Wheatley's photo (below) was taken roughly a decade
earl;ier and shows the classic old seaplane in more or less original livery. Formerly N6423K,
VH-KNA was first registered in Australia in January 1958 and went to work for William H. Kenney
(dba Kenair Air Services) in Rabaul, New Britain.. Several owners later it was acquired by TAA
pilot Graham Hawkins (in 1971) who flew it first out of Lae, New Guinea, and then from Moorabbin
when he transferred to Melbourne in 1973. It was withdrawn from active use in 1981 although the
rego VH-CBZ was reserved for it, pending its return to the register. In the late 1980s restoration
commenced in the old Schutt hangar at Moorabbin. When Schutt Aviation was taken over by Stan
Van Der Weil it was moved out and trucked to Tyabb, there to finish the restoration. Sevetral years
ago it was reputed to be almost ready to fly again, the current owner reported as being Les Coleman,
one member of a syndicate originally put together to refurbish the aircraft. Nothing seems to have been
heard of it since around 2008.