VH-KMI Cessna 150E (c/n 15060789)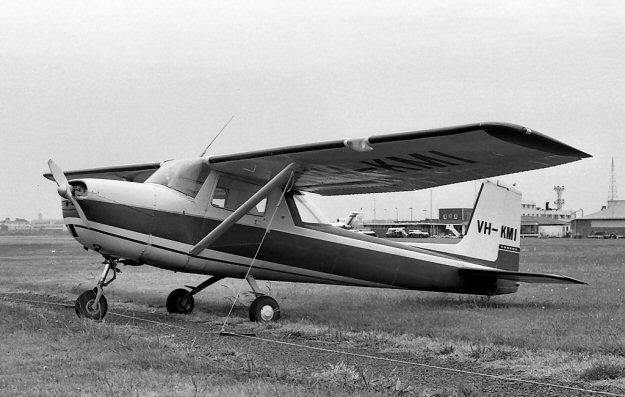 The first of four Cessna 150Es for Navair at Bankstown, VH-KMI was registered in November
1964. It had been earmarked to be VH-DGP but the marks were not used. David Carter's
photo above shows it at Mascot in January 1970 well after Navair disposed of it. The 1976
register showed –KMI based at Alice Springs. It was demanded beyond repair in a storm
and struck off the register on June 21, 1979.