VH-KME Cessna 172E Skyhawk (c/n 17250871)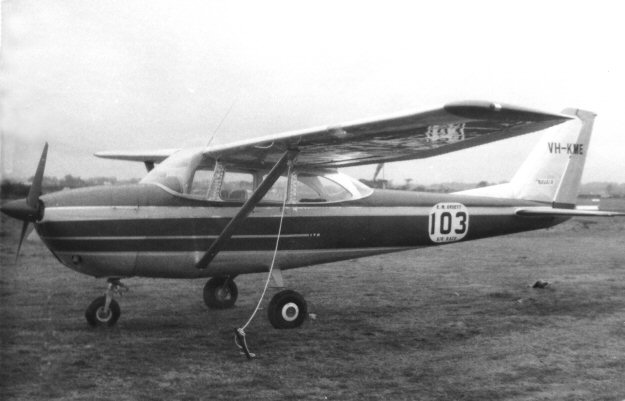 This 1964 R. M. Ansett Air Race entry was operated by the Navair Flying School (small 'Navair'
on the fin). This school also had a couple of Cessna 150s entered in the race as well. Photo
above by John Bland at Moorabbin during the Melbourne stop of the race. Originally to have been
VH-DJK the Skyhawk was immediately re-registered into Navair's VH-KM series. -KME is longer
current.