VH-KMD Cessna 150D (c/n 15060265)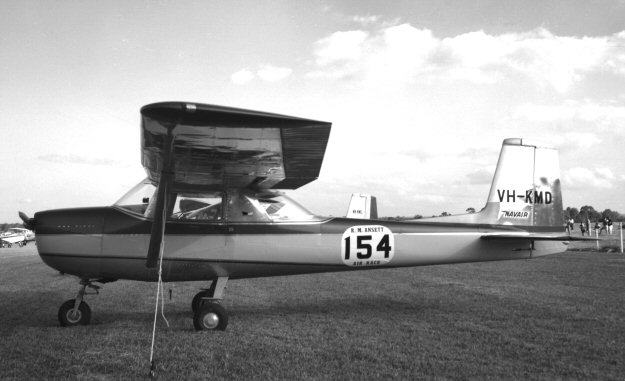 There were five Cessna 150s entered into the 1964 Ansett Air Race from Brisbane to Adelaide,
and two of them were from the Navair Flying School of Bankstown. No.154 was flown by
E. Veitch, and the above shot was taken (in failing light) by Greg Banfield on 29 March 1964
during the overnight stop at Bankstown. Originally to have been VH-DJV when first imported
in 1964 (ex N4265U), this was ntu and it became -KMD. In March 1965 it was re-registered
VH-DIP and, as such, was written off in a crash at Montejinnie Station in the Northern Territory
on 27 March 1972.