VH-KLD Piper PA-25-235 Pawnee B (c/n 25-3005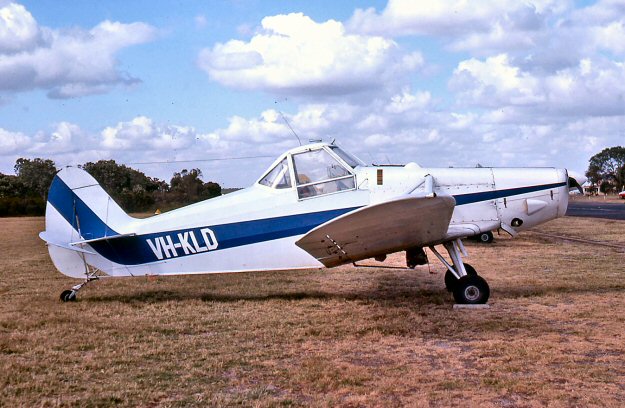 Here's a Pawnee with a rather odd looking livery. It was owned, at the time, by agricultural
operator B.H. Ward. The photo above was taken by Roger McDonald at Perth's Jandakot
` Airport in March 1977. Originally registered on 12 February 1965 to Les Keys Aviation of
Dalby, Qld, it had several other owners before being struck off the register in November 1997.